The ubiquity of the printed image in our contemporary world makes it unsurprising that the art of printmaking – encompassing such traditional disciplines as relief, intaglio, screen printing and lithography – continues to capture so many artists' imaginations.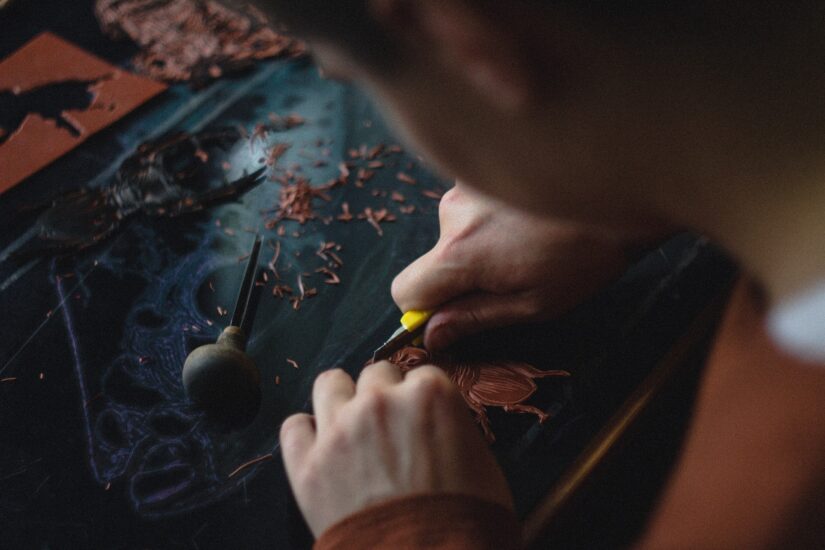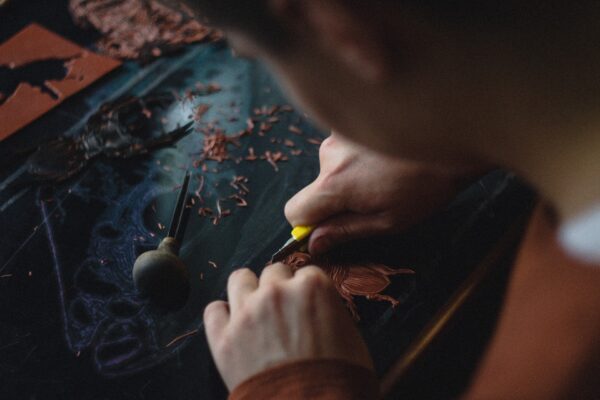 However, while printmaking is also often celebrated for its sheer accessibility, many of its processes cannot realistically be practised outside a suitably equipped workshop. Thankfully, you may only require a minimal setup in order to get attuned with some of the most rewarding printmaking methods, so we thought we would take a look at some of the basics that you should be aware of when setting up your own studio.
Organising your space
Even the most rudimentary printmaking studio ought to be adaptable to a variety of procedures, with separate areas ideally needing to be maintained for clean work like paper preparation, and messy procedures like ink mixing. There should certainly be dedicated areas for inking, a ventilated station for toxic procedures, sinks for washing and cleaning, and spaces where your prints can be left to dry and materials stored.
Investing in the right equipment
While a printing press is not essential for every form of printmaking, with some processes able to be performed by hand, it will likely be the centrepiece of even the most basic printmaking studio.
However, there are various types of presses, distinguished from each other by the way they apply pressure. These include the etching press, which is much like an old-fashioned clothes wringer in its use of two cylinders to apply pressure, as well as the lithographic press, which can be identified by the directly mounted scraper bar positioned above the press bed.
If, meanwhile, you wish to undertake screen printing, a flat, smooth surface will be required on which to hinge the screen. Although a smooth table mounted with permanent hinge clamps is ideal for this, you also have the option to mount clamps on a portable and easy-to-store board.
With other standard tools and equipment required for a basic printmaking studio ranging from a first aid kit, brayers, rollers and ink knives to scrap paper, a drying system, hair dryer, rags and rag bins, it is important not to underestimate the necessary level of investment in this aspect of your workspace.
Sourcing the most suitable solvents and inks
Solvents are necessary for many printmaking processes, and some of these are highly toxic, although thankfully, the evolution of many print practices down the years now often enables the most dangerous solvents to be used at a minimal level or not at all. There are also various simple and non-toxic solvents that are routinely essential in a printmaking studio, such as vegetable oil or water.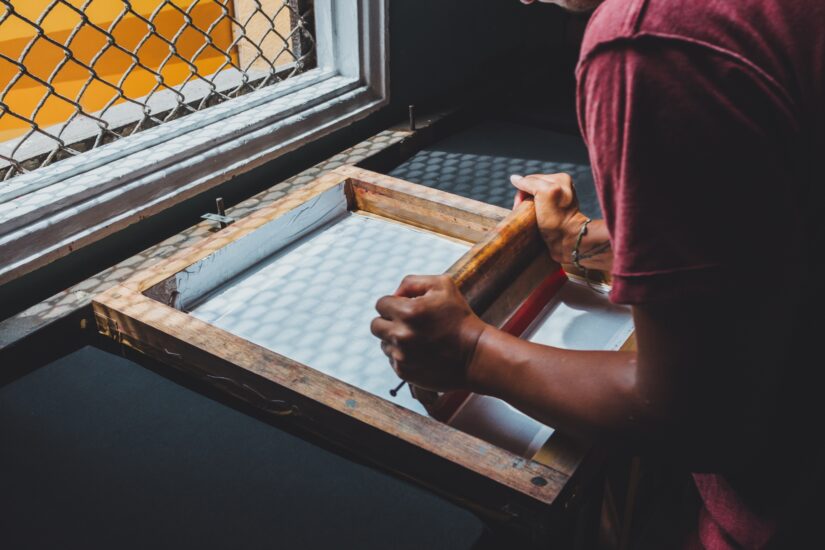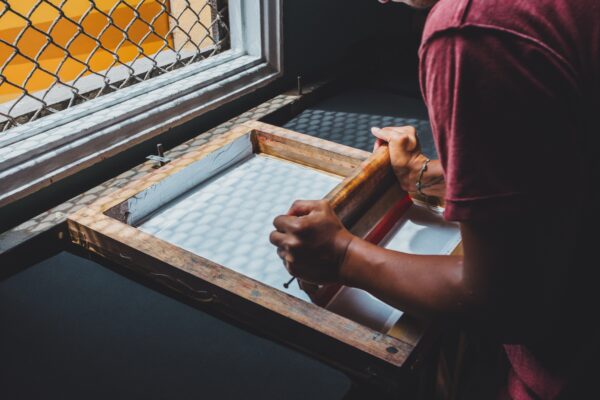 It is advised that you always purchase the least toxic solvents that are required for given processes, as well as that you pay close attention to the flammability and stability of your solvents and their potential implications for your health. For more toxic solvents, for example, you will need to wear nitrile gloves, in addition to wearing a respirator or working with local exhaust ventilation. Nor should you underestimate the importance of familiarising yourself with the most appropriate inks and additives to ensure the success of your printmaking practice, whether you intend to use oil-based inks for relief, intaglio or lithography, or experiment with various water-based inks for screen printing.
Finally, don't forget that paper…
While you may presume the creation of a printing plate to be a much more arduous task than the selection and sourcing of the most appropriate printing paper, the latter can nonetheless be crucial to delivering the most impressive end results.
This is why you should concern yourself with a number of factors when stocking your new printmaking studio with paper, including the strength, longevity and weight of said papers, with 200 to 300 grams per square metre likely to serve you well for most printmaking applications. We would also suggest that you think carefully about the surface textures of the papers that you use, from both a technical and aesthetic perspective.
Do you operate your own printmaking studio, used to do so or have considered doing so? Whatever the situation, what are the greatest challenges and investments that you have faced? Feel free to let us know more in the comments section below!