In the first 'Spotlight' of 2010, I'm talking to renowned artist Helen Masacz.  Helen has had an enviable career with the National Portrait Gallery inviting her to submit work for their exhibitions and is currently painting a portrait of our Lord Mayor!  Helen's success has resulted from her sheer hard work and determination, and of course her obvious talent.  Here she shares her thoughts with us…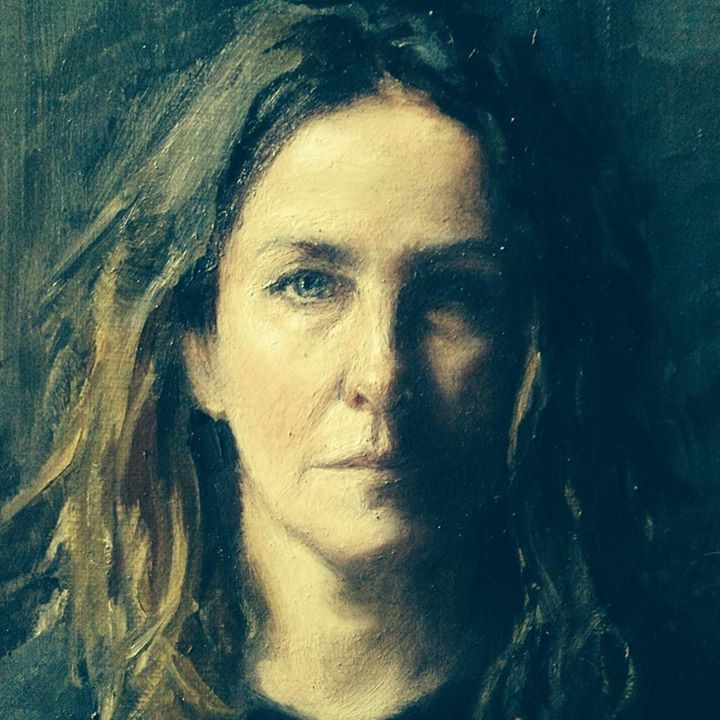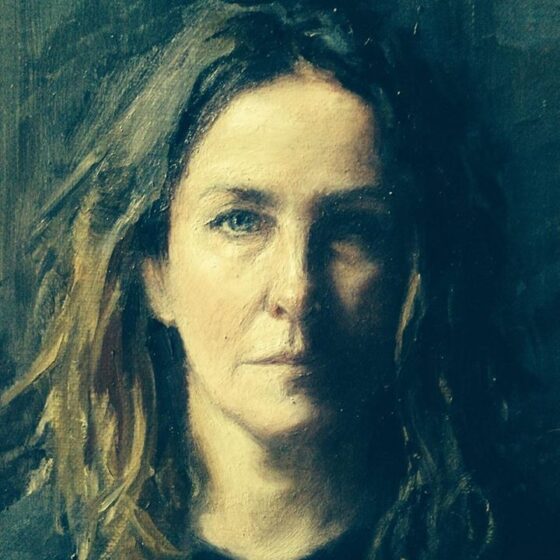 Helen, how did your career start and you always wanted to be an artist?
I had a bit of a late start, completed my degree in 2004 and got a painting into the National Portrait Gallery for the BP awards the same year. I always wanted to learn how to paint but the opportunity only presented itself when I started evening life-drawing classes and was encouraged to take it further by my tutor in 2001. I actually applied for a foundation course after I finished my 'A'-levels way back in 1982 but I didn't even get an interview as I was an 'O'-level short, so found a job instead.
Your work centres around the theme of transition and the mark that it and time has on people's lives. Why does this theme interest you so much?
I suppose my life has been a series of extreme transitions; nothing seems to stay the same for long. I look back at what has been and feel disconnected from the past- it seems so different from what I am doing now, it's like watching a movie of someone else. I use my daughter in my work and try and register the changes she has gone through as a teenager.
How did it feel to be selected by the National Portrait Gallery to exhibit in the 2004 BP Award and the 2005 Mystery Postcard Exhibition?
The National Portrait Gallery is a great platform to show work, so I was obviously very pleased my work was chosen. The following year I was invited by the gallery to submit an A5-size piece of work to be auctioned off alongside other artists such as Tracy Emin and Marc Quinn. The Right Honourable Valerie Amos bought my piece, a life drawing of a friend.
Was your portrait of Nyanda selected by the gallery or did you decide to put that painting forward?
That year I had painted fourteen portraits for my degree show based on inclusion. I chose Nyanda as I thought her expression emotive. Each artist who applies is allowed one entry per person.
Are your paintings created from imagination or are you influenced by real-life experiences or situations that you've witnessed first-hand?
No, my paintings are not from imagination – my experiences and my family's exposure to social and cultural developments reflect in my work and are sometimes ambiguous to the viewer. Painting from my life's occurrences validates and documents my experiences; they can be seen as mere suggestions, subtly defining our moment in time.
My paintings are based on thoughts which are influenced by real-life situations, issues of everyday life to long-term influences during our life time, the transition from childhood to adulthood, the changes in relationships over a lifetime and the meaning that the passage of time imprints on all our lives. I think real-life experiences have more impact than imagination, connecting to a greater audience who may relate to the issues of transition.
Many of your paintings seem to capture a pivotal moment in the lives of the subjects Do you aim to provoke a certain reaction or emotion from the viewer with your work?
I would rather leave the viewer to make up their own mind. Each person's experience is different and I am just providing a trigger point, or not.
You predominantly use oils; why are these your preferred materials for the works you produce?
I think using oils is much easier than say acrylics, which I find difficult to blend with. Oils feel a lot more permanent than water colour and I have more control over oil pigments.
You've exhibited in some enviable venues! Is there any advice you can offer to artists who might experience difficulty in getting a foot in those doors?
Circulating your work in galleries is a good position to be in. Before getting to this stage, you could approach the galleries you are interested in via email individually – not with a one-off email sent to all the galleries you can find. Galleries like to know you have done your research, that you think your work will fit in with them and that they are not just on a massive mailing list. Send a clear, concise covering letter, your cv and some examples attached of your work. Visiting the Affordable Art Fair and others for example, is a great way of seeing which galleries are more suited to you. Some galleries do not like being approached in the flesh without an appointment and some galleries prefer you to send slides; to save time it's best to ring a gallery first and ask them the best way to show them your work. If the gallery are interested in your work after you have sent your details, they will want to see it in the flesh, perhaps visiting you in your studio to see you in your working environment – it's best to have a current body of work for them to see. There are plenty of guide books on the market to help you; one I read and found useful was: The Artists' Survival Manual: A Complete Guide To Marketing Your Work.
How did your current project (portrait of Boris Johnson) come about?
I contacted Mayor Boris Johnson and he was happy to sit for me.  I am not sure what will happen with the painting as yet, but would like it to hang at the National Portrait Gallery.
Somebody once said their success was due to 10% inspiration and 90% perspiration; what would you say is your ratio?
That sounds pretty much about right. I suppose if luck comes into it, your work still has to stand up on its own merit.

What should we be looking forward to from you in the future?
At the moment I am working on commissions as well as preparing and researching on exploring the human condition within my own work. In the New Year I will be exhibiting my Boris Johnson portrait – venue yet unknown – and working on that one.
I'd like to thank Helen for her generous time, for sharing her experiences and  for her fantastic advice!  For more of her amazing work, including the 'Nyanda' portrait displayed in the National Portrait Gallery, visit her website:
http://www.helenmasacz.com/