Free Art Events for February 2017
---
A list of some fantastic artist events coming up in the month of February, submitted by the ArtWeb community:
Melissa Budasz Solo Show – Amorphous
Amorphous – by ArtWeb member Melissa Budasz – is an existential body of work that focuses on the transformation of life form, creating a sense of visual intrigue and material presence. The physicality and expansion of scale takes on a metamorphic quality that occupies an ambiguous space – fragile, transient, ethereal. The polarities between consciousness and unconsciousness; memory and ambiguity; self and other; death and rebirth (although the dialogue has a personal narrative) has universal significance.
Elements of Love

ArtWeb member Clare Owen is exhibiting along with other artists from south west London.
Exhibition in Strandhuis Oostende
ArtWeb member René Pauwels is exhibiting for 3 months.
Essence of Coast and Dale
ArtWeb member Judi Allinson is exhibiting. A mixture of Yorkshire Dales and Yorkshire Coast with a special section devoted to the Saxon Princess landscape around Loftus
Lolita Parekh Art

ArtWeb member Lolita Parekh is ehibiting. The space has been divided in two sides: super-heroes on one side, and the female body on the other side.
Persona Perspective
A solo exhibition with over 30 paintings on display in a celebration of colour from ArtWeb member Rosie Cunningham.
Robert Ellison Exhibition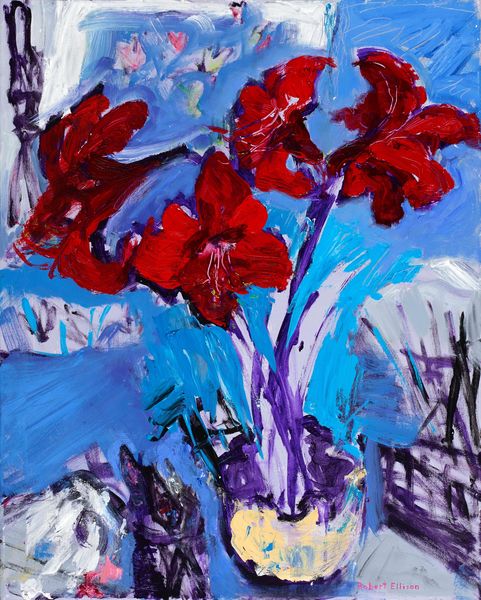 ArtWeb member Robert Ellison is due to show eight paintings in this group exhibition, which comes shortly after his still lifes took the first four places in their category in this year's American Art Awards.
Sites: Agora-Gallery.com | Art-Mine.com | robertellisonpainter.com