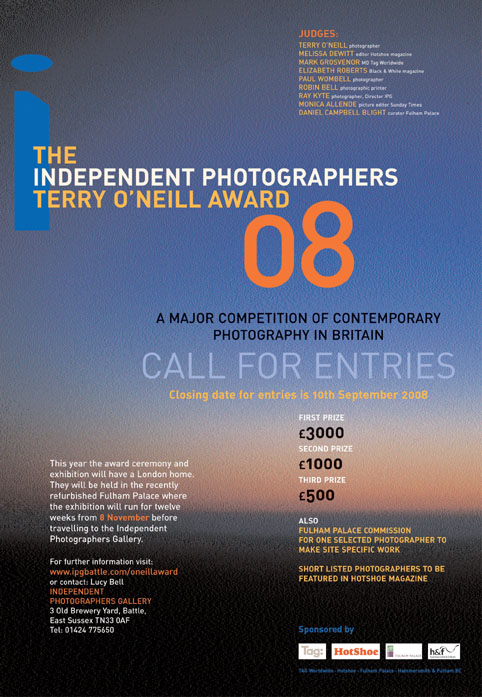 Lucy Bell from IPG Battle has asked us if we could mention The Terry O'Neill Award this year, a competition open to photographers based in the UK or Ireland and over 18 years of age. First prize is a delicious 3000quid!
Submissions of between 3 and 6 images is asked for falling into the criteria, of reportage,
documentary, creative, fashion, wildlife, landscape portraiture, and fine art photography.
The judges wiill be seeking dynamic and arresting images which portray a compelling narrative.
Exhibition at Fulham Palace Gallery 8th November – 22nd February then to IPG – Closing date for entries is 10th September 2008
To enter go here: http://www.ipgbattle.com/oneillaward