Artists' events: March
---
Here are some exhibitions and events submitted by ArtWeb members… enjoy!
Event: Belinda Darling recent artwork at The Old Boot Inn
Dates: 3 March to 30 April 2012
Cost: Free
Where: The Old Boot Inn, Stanford Dingley, Berkshire, RG7 6LT, United Kingdom
Details: Recent work by local artist Belinda Darling.
Website: http://www.oldbootinn.co.uk/ & BelindaDarling.artweb.com
Event: The Funky Art Exhibition
Dates: 2nd March – 5th April 2012
Cost: Free
Where: The Jam Factory – Oxford, The Jam Factory, Hollybush Row, 27 Park End Street, OX1 1HU, UK
Details: The Funky Art Exhibition is a joined exhibition with other Artists from The Funky Art Gallery. All displaying urban and funky style of art, loads of colours, interesting and quirky art.
Website: http://www.thejamfactoryoxford.com/ & http://www.thefunkyartgallery.com
Event: TIDELINES & TULIPS (Submitted by Peter Almond)
Dates: Tuesday 20th March – Saturday 31st March, 2012, 10am-4pm (Closed Sundays)
Cost: Free
Where: Floor One Gallery, Rugby Art Gallery & Museum, Little Elborow Street, Rugby CV21 3BZ (next to Asda, park in Asda car park), CV21 3BZ, UK
Details: Tidelines & Tulips is a joint exhibition of work by recent first class BA (hons) Fine Art Painting graduates from the University of Northampton. Angela has also since been awarded an MA in Fine Art also from the University of Northampton. This exhibition combines Peter's love of shoreline scenes and Angela's obsession with Tulips.
Website: peterbalmond.co.uk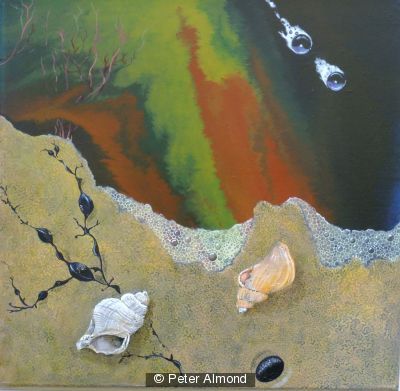 Event: Conflicts of Interest (Submitted by Tania Rutland)
Dates: 8th – 31st march 2012
Cost: Free
Where: H Gallery, 21 Sathorn, SOI 12, Bangkok, 10500, Thailand
Website: http://www.hgallerybkk.com
Event: Tania Rutland
Dates: 15th march – 4th April 2012
Cost: Free
Where: Hart Gallery, 113 upper Street, Islington, London, N1 1QN, England
Details: Solo exhibition of new work for 2012 including paintings and etchings.
Website: http://www.hartgallery.com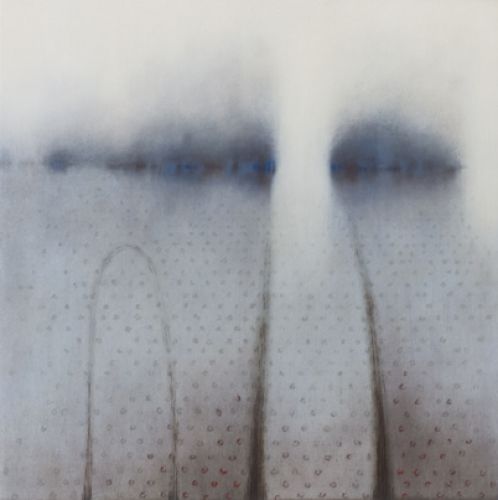 Event: Artfest Bahrain 2012
Dates: March 7th to March 10th
Cost: Free
Where: P.O. Box 60084, Manama, Kingdom of Bahrain, Tel: +973 17 749259, Fax: +973 17 723261, Al Manama, 60084, Bahrain
Details: For a period of 4 days, 11a.m. – 10p.m. Venue: Al Aali Shopping Complex. The Art Fest aims to bring together talent from all across the country under one roof. A 4 day programme, the festival will bring under one roof Bahrain's established artists, up coming artists as well as art students from across the island to showcase their talent as well as sell their work. The areas that the festival will cover will include all branches of fine arts such as paintings, sculptures, innovative or new art forms, fashion designers, craftsmen, musicians, photographers, calligraphers, etc.
Website: http://www.mediaedgeme.com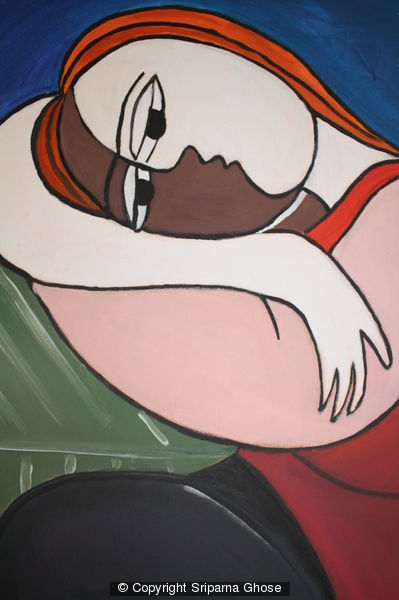 Event: Art Exhibition
Dates: 1st March 012 to 1st April 012
Cost: Free
Where: Charlton House Mulberry Tea Room, Charlton House, Charlton Road, London SE7 8RE, LONDON, SE7 8RE
Website: http://www.grahamdaviespaintings.co.uk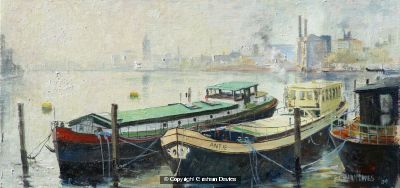 Event: Art Exhibition
Dates: 1st March 12 to 1st April 12
Cost: Free
Where: Blackheath Halls, 23 Lee Road, London SE3 9RQ, LONDON, SE3 9RQ
Details: Exhibiting artists: Graham Davies, Claire Rowland, Colin Fifield, Graham Redmayne
Website: http://www.grahamdaviespaintings.co.uk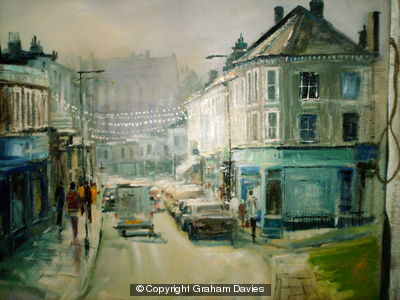 Event: Affordable Art Fair
Dates: 15-18th March 2012
Cost: £10 Advance £12 door
Where: Battersea Park, Battersea Evolution, Battersea Park, London, SW11 4NJ
Details: Jayne Stokes Exhibiting with Cameron Contemporary Art.
Website: www.jaynestokes.com
Event: Open Studio Weekend
Dates: Saturday 17th – Sunday 18th March 2012
Cost: Free
Where: Image Art Studio, Jubilee House, Queen Street, Gillingham, Dorset, SP8 4DZ
Details: With Cloth Road Art Weeks, Dorset Art Weeks, & Somerset Art Works this year, we've decided to hold an informal Open Studio information event for Artists and Photographers at Image Art in Gillingham, North Dorset, in March.
The thinking behind the event is that now more than ever artists need to increase returns from their work, and that Fine Art prints are a very
effective way of stretching the revenue potential of an original.
We're inviting artists and photographers to come along and find out more about what we do and how it can benefit them. Steve will be there to discuss the various kinds of media and presentation formats that are available for both artwork and photographs, and he'll be displaying examples of the way using different media can affect the look of finished prints, plus showing different presentation formats (including some alternative methods that he specialises in – and uses to good effect on his own photographic work). The idea is to increase awareness of just what can be done, and how it can help sell work.
The opening times and dates are 10 am to 5 pm on both Saturday 17 March and Sunday 18 March. It's an informal, no obligation event and all are welcome. If you would like any further information, please call Steve on 01747 82 66 33 or email info@imageart.co.uk.
Look forward to seeing you sometime over the weekend.
Website: http://www.imageart.co.uk
Event: Bayswater Road, Art on a Sunday
Date: 25/03/12
Cost: free
Where: Bayswater Road, London, W2, London
Details: Londons largest open air art exhibition. Artists from all over the country hang their art on the Royal Parks railings from Lancaster Gate to Queensway tube stations. Original art to suit every taste and pocket. Take a leafy stroll, no entry fees and free parking.
Website: http://www.bayswater-road-artists.co.uk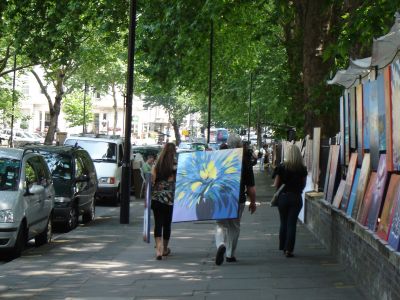 Event: Mothers day bazaar
Date: 16- 17 of March
Cost: Free
Where: Jordan, Bristol Hotel, Amman, Jordan
Details: A fashion show and an exhibition for different artist work.

Event: Less is More
Date: 22nd Feb-30th March, 2012
Cost: Free entry
Where: Upstairs Gallery Berkhamsted, 268 High Street, Berkhamsted, HP4 1AQ, Herts
Details: Come and be enchanted by the silent but powerful intensity that photographic images, free from multiple colour, can exude.
Website: http://www.upstairsgalleryberkhamsted.co.uk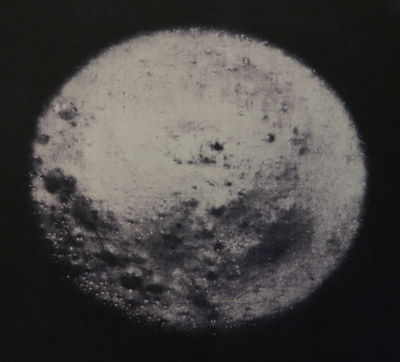 Event: Feathered
Date: 25th March to 15th April
Cost: Free entry
Where: Kings Acre Gallery, Kings Acre, Camelford, Cornwall
Details: Feathered exhibition interpreting the theme of birds. Featuring Cathy Stringer and five other Artists
Website: http://www.kingsacregallery.co.uk and http://www.cathystringer.com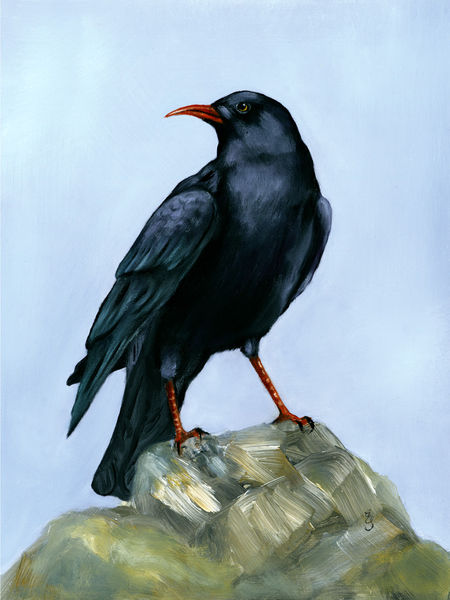 Event: Adventures In Papercutting (submitted by Mrs McIndoe)
When: 1-31 March 2012
Cost: Free!
Where: St Johns Library, Glebe Close, St. John's, Worcester, WR2 5AX
Details: Opening Hours: Monday: 9.00am – 5.30pm, Tuesday: 9.00am – 7.00pm, Wednesday: 9.00am – 5.30pm, Thursday: 9.00am – 5.30pm, Friday: 9.00am – 5.30pm, Saturday: 9.00am – 4.00pm
Website: http://www.worcestershire.gov.uk
Event: Acrylic landscape
Dates:
13 March 13 May 2012
Cost: Free
Where: The Stark Gallery,
68 Castle Street,
Canterbury,
CT1 2PY,
UK
Details: An exhibition of Acrylic landscapes painted in the English tradition.
Subjects vary from the South of France to Brittany, from Antigua to
Kent.
Event: Made in the Middle
Dates: 11th February – 15th April 2012
Cost: Free
Where: Mac Birmingham, Mac, Cannon Hill Park, Birmingham B12 9QH
Details: 11th February – 15th April 2012, Tue until Sat – Noon until 8pm, Sun – 11am until 4pm , Mon – Closed except for Bank Holidays when the Gallery will be open Noon – 8pm
Made in the Middle is an open exhibition originated by Craftspace and selected by an expert panel. Previously showing contemporary craft from the
West Midlands, this year the exhibition has been expanded to include the East Midlands and celebrate creative practice across the whole region.
This exhibition brings together 35 makers whose diverse practice reflects the wealth of high quality work produced across the region and the talent nurtured in the Midlands. In a changing economic climate this Made in the Middle considers 'Pathways to Craft' through selected case studies to draw out the various routes to careers in making. The exhibition aims to demonstrate alternative ways to approach making, not only through the exhibitors' experiences but also through the action research project Apprentices in the Making.
Made in the Middle also reflects on developments in craft. In recent years the use of digital processes and technologies has grown significantly. A focus on digital work highlights the growing interest in these processes and how makers are pushing technology to create innovative work.
Website: http://www.macarts.co.uk or http://www.madeinthemiddle.org/about
Event: Girls Connecting
Dates: 15th March – 10th April 2012
Cost: Free
Where: Off the Wall Gallery, The Old Probate Registry, Cardiff Road, Llandaff, Cardiff, CF5 2DQ
Details: CONNECTING GIRLS, INSPIRING FUTURES 15th March – 10th April
Off the Wall is delighted once again to dedicate its next show to International Women's Day (IWD), which is formally on March 8th.
A wide range of art and sculptures will be on show by women, but for everyone's tastes.
IWD provides a common day for globally recognising and applauding women's achievements as well as for observing and highlighting gender inequalities
and issues. If every International Women's Day event held in 2012 includes girls in some way, then thousands of minds will be inspired globally.
Website: galleryoffthewall.com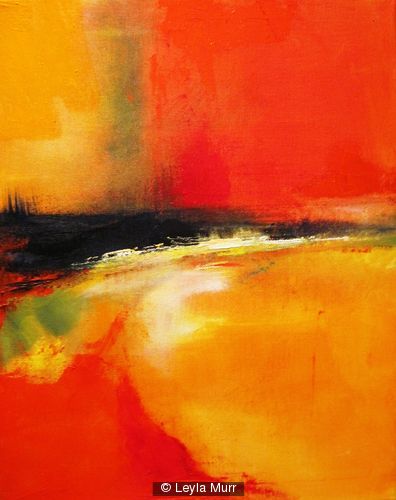 …And here are some exhibitions of note across the globe:
Event: Yayoi Kusama
Dates: Until 5 June 2012
Cost: £10 (£8.50 concessions) Free for Tate Members
Where: Tate Modern, Bankside, London SE1 9TG
Details: Major retrospective of Japanese artist Yayoi Kusama, whose body of work spans a wide variety of media including painting, drawing, sculpture, film, performance and immersive installation.
Website: http://www.tate.org.uk/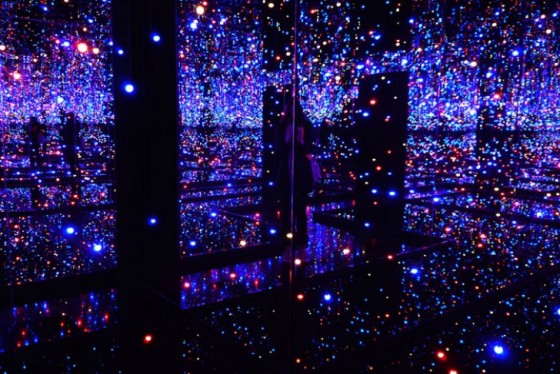 Event: Jeremy Deller/ David Shrigley
Dates: Until 13 May 2012
Cost: £8 for single show, or £10 for entry to both shows
Where: The Hayward Gallery, Southbank Centre, Belvedere Road, London, SE1 8XX
Details: Double whammy! Here's what the Hayward Gallery website has to say about their 2 current exhibitions: Jeremy Deller: 'A hugely influential artist for much of the past two decades, Turner Prize- winner Jeremy Deller has helped to rewrite the rules of contemporary art in many respects.' David Shrigley: 'This is the first major show in London of British artist David Shrigley, best known for his drawings that make witty and wry observations on everyday life. The exhibition covers the full range of Shrigley's work including drawing, photography, sculpture, animation, painting and surprising interventions.'
Website: http://ticketing.southbankcentre.co.uk/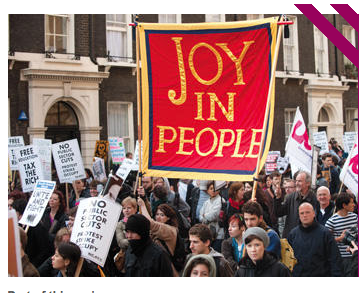 Event: Cindy Sherman
Dates: Until 11 June 2012
Cost: $22.50
Where: MoMA, 11 W 53rd St., New York, NY 10019
Details: Bringing together more than 170 photographs, this retrospective survey traces the artist's career from the mid 1970s to the present. The exhibition will explore dominant themes throughout Sherman's career, including artifice and fiction; cinema and performance; horror and the grotesque; myth, carnival, and fairy tale; and gender and class identity. (Taken from MoMA website)
Website: http://www.moma.org/visit/calendar/exhibitions/1170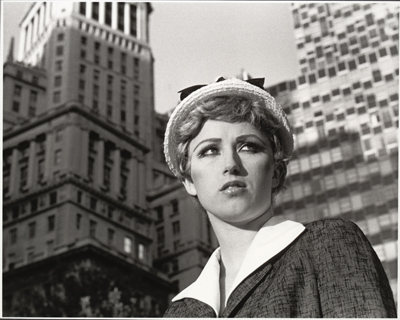 Event: Julia Kunin
Dates: Until 21 April 2012
Cost: -
Where: Greenberg Van Doren Gallery, 730 5th Ave., New York, NY 10019
Details: Kunin's sculptures combine elements of flora and fauna that showcase nature's sublime beauty and dark, destructive power. Forms such as shells, flowers, octopi, snakes and butterflies create anthropomorphic amalgamations that exist as both freestanding and wall-mounted works. Referencing cabinets of curiosity, these works draw together wonders of the natural world, and re-present them as their own inquisitive constructions.
Website: http://www.gvdgallery.com/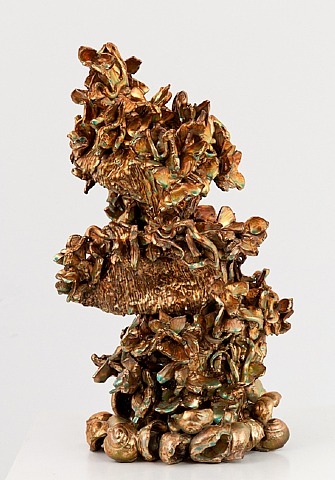 Event: Irving Penn and Issey Miyake: Visual Dialogue
Dates: Until 8 April 2012
Cost: Adults ¥1000, University Students ¥800, High and Junior High School Students ¥500, Ages 12 and under may enter for free
Where: 21_21 Design Sight, Tokyo Midtown, 9-7-6 Akasaka, Minato-ku, Tokyo 107-0052
Details: 21_21 DESIGN SIGHT is pleased to announce a new exhibition, "Irving Penn and Issey Miyake: Visual Dialogue," opening to the public on September 16, 2011. The exhibition will focus on the collaborative work of legendary photographer Irving Penn and renowned designer Issey Miyake.
Website: http://www.2121designsight.jp/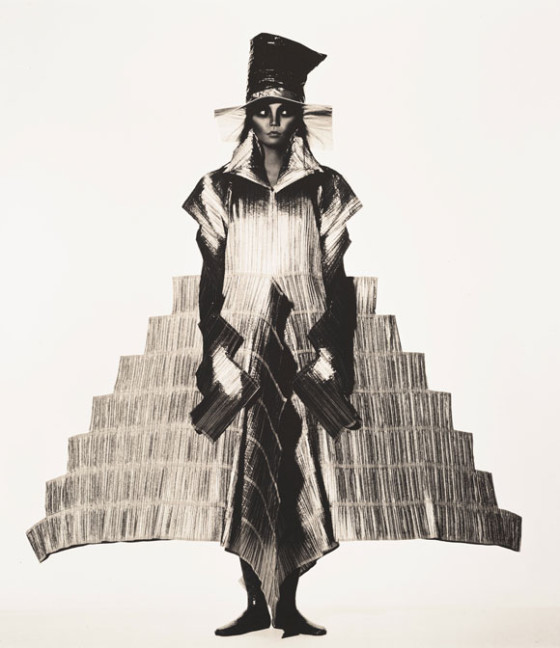 Event: Gerhard Richter
Dates: Until 13 May 2012
Cost: 8,- EUR
Where: Neue NationalGalerie, Potsdamer Straße 50, 10785 Berlin
Details: Gerhard Richter, beyond a doubt the most famous German artist of his generation, will be celebrating his eightieth birthday on 9 February 2012. To mark the occasion, the New National Gallery in Berlin is holding a sweeping retrospective of his work, in conjunction with Tate Modern in London and the Centre Pompidou in Paris.
Website: www.neue-nationalgalerie.de