Artists' Events December
---
Passing Places
Friday 02nd December – Monday 16th Jan
Free
Howden Park Centre
Howden
Livingston
EH54 6AE
Scotland
Paintings exploring road trip experiences around Scotland
http://www.howdenparkcentre.co.uk
BIKERS RULE ! Open Call to Artists
Reception is DEC 8th 2011 in Los Angeles
10 US Dollars to enter an art work OPEN CALL
Bureau of Arts and Culture in conjunction with DTLABIKES in Los Angeles
Ca USA
inquire about details at the site
Los Angeles California
90027
USA
Anyone may enter a 24
http://www.BureauofArtsandCulture.com
Handcrafted for Christmas
2nd & 3rd December
free
Civic Hall
14, Rother Street
Stratford Upon Avon
CV37 6LU
A Christmas exhibition and sale of work by a group of Warwickshire
artists. It will include ceramics, stained glass, wood, feltwork, jewellery,
painting and fused glassware.
Open 9.30am – 5.30pm on both days.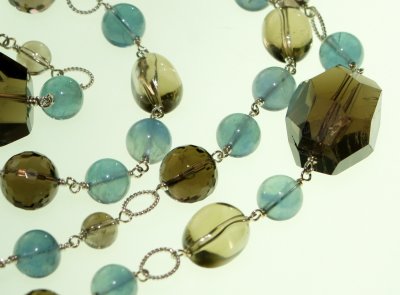 Liane Stevenson, Recent Work.
Friday,2nd to Saturday, 31st, December, 2011
free
Grant Bradley Gallery
1, St Peter's Court, Bedminster Parade,Bristol.
Bristol
BS3 4AQ
North Somerset
A mixed show of painting and printmaking, featuring work by Liane
Stevenson, Rebecca Howard, and a selection of print makers from Spike Island
Studios.
www.lianestevenson.theartistsweb.co.uk
http://www.grantbradleygallery.co.uk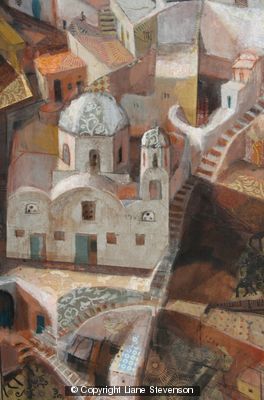 open house weekend
10/11th December
free
liquid landscapes gallery/studio
56 Rodmell Ave
Saltdean
Brighton
BN28PG
UK
fused glass sculpture, paintings, photography, drawings on
exhibition
http://www.christine-harfleet.co.uk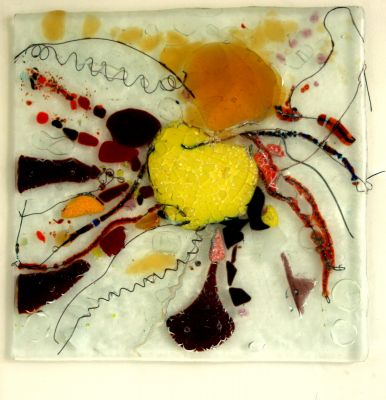 Richard Whadcock Solo Exhibtion
1st December
Free
Northcote Gallery
253 King's Road
Chelsea
London
SW11 6QP
UK
Solo Exhibition
http://www.northcotegallery.com
The Art Of The Book Illustrator
Sunday 4th December to Saturday 31st December 2011
Free entry
Gallery Q
The Quay Theatre
Quay Lane
SUDBURY
Suffolk
CO10 2AN
UK
A colourful exhibition of children's book illustration from picture
book illustrators Rebecca Elliott and Cee Biscoe. Rebecca has illustrated
dozens of children's books since 2002 and more recently branched out into
writing them as well, her self-penned books include 'Cub's First
Winter', 'Just Because' and 'Zoo Girl' which have all been
published to great acclaim. Cee's first picture book, 'Gruff The
Grump' written by Steve Smallman came out in 2009 and since then she has
continued illustrating picture books and board books for Little Tiger Press,
including the much loved 'Too Hot To Hug'.
Full colour original illustrations, large and small, and drawings too from
these and other books by Rebecca and Cee will be on show throughout December
and all are for sale. Everybody welcome!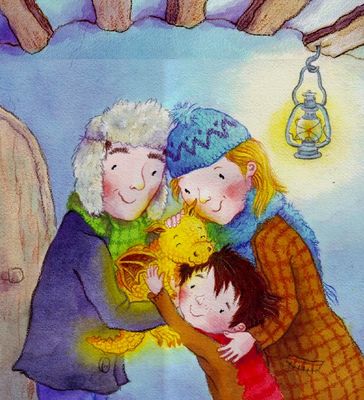 Emerge: Interim Art Exhibition
until 10 December
free
Asa Briggs building,
7-17 Ansdell St.
London
W8 5BN
United Kingdom
I am exhibiting a groundbreaking installation piece at this exhibition
that requires the participation of the viewer. It is an unusual piece as it
combines the solitariness of painting with the participation of an
installation piece.
More info on my piece:
VOTE is located under a staircase. It engages directly with visitors,
requiring their active participation, with a clear set of bureaucratic
instructions reading:
Using the small sheets of paper provided, either:
*Write down what you want me (the artist) to paint for you, & slip it into
the first ballot box, to your right.
OR
*Write down what you yourself want to paint, & slip it into the second
ballot box, to your left. Then feel free to use the paints and brushes
provided to paint onto the canvas.
The installation contains visual and physical tricks, which are only
realised once the visitor actively engages with the piece, with the
Exhibition Still lifes with (archaeological finds) pewter
03-12-2011 till 31-12-2011
Nieuwe Spiegelstraat 49
Amsterdam
1017 DD
Amsterdam
Marjolein van den Berg has painted a number of masterpieces from the
collection of pewter in Jan Beekhuizen .
These paintings are exclusively for the first time on display during the
exhibition.
http://www.holland-paintings.com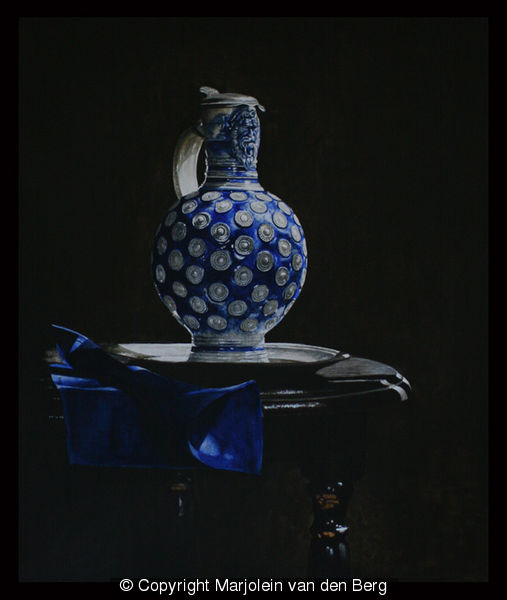 Arundel By Candlelight
10.12.2011
Free Entry
Victoria Institute
10 Tarrant Street
Arundel
BN18
England
Come along to purchase sculpture, paintings, prints and more @ the
'Arundel By Candlelight' Late Night Shopping Event in West Sussex….Art
work available to buy at affordable prices!!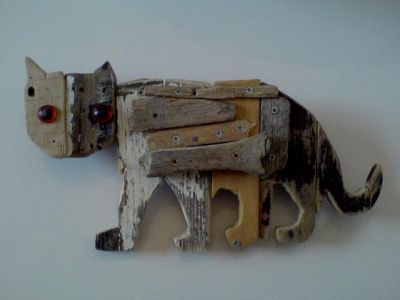 An exhibition of paintings
November until New Year 2012
free
The Hare country restaurant
Lambourn Woodlands,
Hungerford
Berkshire
RG17 7SD
UK
Artist Michele Wallington will be exhibiting mixed media paintings of
Avebury and Dartmoor at the Hare country restaurant until the New Year
http://www.michelewallington.co.uk
http://www.theharerestaurant.co.uk