Artists' events: April/May
---
Read on for ArtWeb artists' events and exhibitions, plus exciting art events from around the world!
ArtWeb artists' events
Event: Reflections and the world series collection
Dates: 21/05/2013
Cost: Free
Where: Flowers, 251 Elgin avenue, London, W9, UK
Details: Opposite Maida Vale tube station. Theodora Anagor: theodoraanagoraniweta.artweb.com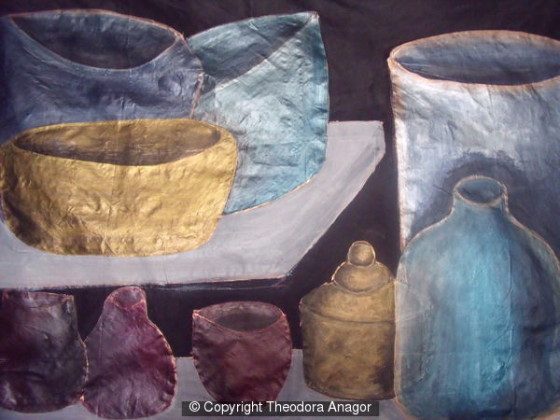 Event: South Asian Dance Summit The Exhibition
Dates: 16th May – 21st June 2013
Cost: FREE
Where: PAVILION DANCE BOURNEMOUTH, Pavilion Dance, overlooking Lower Gardens, Westover Road, Bournemouth, BH1 2BU
Details: Artist Peggy Cozzi is showing work produced during a visual arts
residency at Pavilion Dance as part of the South Asian Dance Summit.
Website: http://www.paviliondance.org.uk/
Event: The gallery
Dates: Present
Cost: £45-£230
Where: The Gallery, Carlton Road, Worksop, Nottinghamshire, England
Details: 6 of Peter Hopkinson's works are currently on display at The Gallery in Worksop.
Website: http://Www.galleryinart.co.uk
Event: Max Oliver Solo Exhibition
Dates: 10/05/2013 – 07/06/2013
Cost: Free
Where: Mada Deli, 11-13 Bridge Rd, East Molesey, kt8 9eu, UK
Details: A selections of contemporary land and seascapes from South West
England
Website: maxoliver.co.uk
Event: Japanese Works, Mick Rafferty
Dates: May 5 to July 3 2013
Cost: Free
Where: The Portico Gallery, 25 London Road, Riverhead, Sevenoaks, Kent, TN13 2BU, UK
Details: A range of work by Mick Raffery influenced by and reflecting Eastern and Asian art.
Website: http://www.porticogallery.com
Event: From the City to the Country
Dates: 6th May – 26th May
Cost: free
Where: Chalk Gallery, 5 North Street, Lewes, BN7 2PA, U.K
Details: Lyndsey Dangerfield is young, energetic and full of enthusiasm and so are her paintings. Flowers fill her canvases with a pallet of colour you capture on a summers day. Her paintings of bluebell woods brings a change of mood to one of quiet contemplation, to a scene as old as time itself.
Website: http://www.chalkgallerylewes.co.uk
Event: Artists Open Houses
Dates: May 2013
Cost: free
Where: 31, Preston Park Avenue, Brighton, BN1 6HG, UK
Details: One of the Artists Open Houses, this is a beautiful big victorian house full of gorgeous art and craft, spilling out into the large and lovely garden, where tea and cake are also available!
Website: http://www.kateosborneart.com
Event: Islands at the end of the World
Dates: March 7th thorugh April the 6th
Cost: none
Where: Gallery Vertice, Lerdo de Tejada # 2418, Col.Laffayette, Guadalajara
44140, Mexico.
Details: Gallery open Mon – Friday: 10:00-2:00 and 4:00-7:00, Sat: 10:00-2:00. Ph. 52 – (33) 36 16 00 78
Website: http://www.verticegaleria.com

Event: Solo Exhibition by Artist Sonia Bublaitis
Dates: 2 – 23 April 2013
Cost: Free
Where: The Loft Theatre, Victoria Terrace, Leamington Spa, CV31 3AA, Warwickshire
Details: The exhibition runs alongside the theatre production
Website: http://www.sonia-bublaitis.co.uk
Event: The Yard Sale
Dates: 14th April, 2013
Cost: £1.00
Where: TBC, Dundee, Scotland
Details: Yard Sale invites to you to come and buy. All proceeds are for LE
Grenier (see facebook page) Limoux. The developbment of an an Art Space for all disciplines merging science, art and nature for a wholly off grid project space.
Event: Spring Exhibition Launch 2013 (Stephanie Parker)
Dates: Sunday 21st April 2013 3pm – 5pm
Cost: Free entry
Where: Claremont Boutique Hotel, Claremont Hotel, 13 Second Avenue, Hove, Brighton, BN3 2LL
Details: Share a complimentary drink at the launch of the 2013 Spring Art
Collection exhibiting works from over 35 contemporary local and established
artists.
Website: http://www.theclaremont.eu, http://madebysteph.co.uk
Event: 'A State of Mind: Paintings From Egypt 2009 to 2013
Dates: 16th April 2013
Cost: free
Where: The Brick Lane Gallery – The Annexe, 93-95 Sclater Street, London, E1 6HR, United Kingdom
Details: Opening: Tuesday 16th April 7pm to 8.30pm. Exhibition runs from 16th to 22nd April. Open 10am to 6pm daily
Website: http://www.jamescrabb.net
Event: Colin Jellicoe Gallery 50th Anniversary Exhibition
Dates: Preview 30th April '13. 5-8pm then May to Oct
Cost: Free
Where: The Colin Jellicoe Gallery, Portland St,Manchester, Uk
Details: Tricia Warrington is showing her work along with other gallery artists to celebrate Colin Jellicoe's 50yrs as a renowned Manchester painter and Gallery owner. 0161 236 2716
Website: http://www.colinjellicoe.co.uk/gallery.html
Event: Tulip Art Exhibition
Dates: 1st – 31st May, 2013
Cost: FREE
Where: The Castle, 10 Castle Way, Wellingborough, NN8 1XA, Northamptonshire,
Details: A solo exhibition of recent work by Northampton Professional &
International Selling Artist and MA Fine Art graduate of The University of Northampton Angela Stanbridge.
The Castle is open from Monday – Saturday from 10am – 8pm, or until 6pm if there is no evening event. The Castle is closed on Sundays. Tulips is an exhibition of recent work by Northamptonshire professional artists and MA in Fine Art graduate from the University of Northampton. This exhibition demonstrate Angela's obsession with the endless variety of patterns and shapes plus the intense colours of tulips.
Website: http://www.thecastle.org.uk/exhibitions
Event:c
Dates: Saturday, 4th May 2013
Cost: free
Where: Ric W. Horner Art Gallery, 1-18 Reeves Yard, Warwick Road, Whitstable, CT5 IHX, Kent
Details: With the Spring weather still remaining elusive, Kent's finest artists bring sunshine to your home all year round. Annett E. Bank and Ric Horner, based in Whitstable, are opening their gallery doors this Spring to present their own personal colours of the rainbow. Annett applies her full colour pallet in a fascinating range of paintings- whether feng-shui inspired koi carp, or figurative paintings capturing the human form, her passion and love are evident in every single piece. Ric captures moments and places like no
camera can. The vividness and energy of his seascapes instantly transport the viewer to the coast on a glorious Summer day complete with breathtaking sunsets.
Annett's and Ric's art have sold across the UK and Europe and they are displaying their latest paintings this spring at Reeves Yard, a mere 3 minutes from Whitstable town center. Framed prints start at ?50. Oil on canvas originals are between ?50 and ?600. Treat yourself and your loved ones to a little bit of all-year-round sunshine, and let it be forever summer. Spring Sale Open Day – Saturday, 4th April 2013. Exhibition is open from 10:30am to 18:00
Website: http://www.annett-bank.co.uk
http://richorner.blog.com/
Event: Artists Open Houses – Michelle Cobbin
Dates: 4th – 26th May (Weekends only)
Cost: free entry
Where: BareFoot ArtHouse, Hanover Crescent, Brighton, BN2 9SB, UK
Details: Opening as part of Brighton Festival's Artists Open Houses, on the Hanover Trail. Showing new collections of abstract paintings by Michelle Cobbin and ceramics for garden and home by Meg Griffiths.
Website: http://www.michellecobbin.com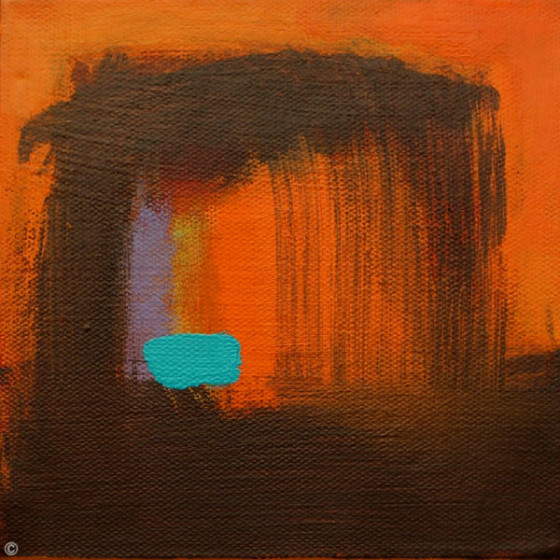 Event: Floriage
Dates: 4th & 5th May 2013
Cost: Free
Where: Watch House, 179 Darling Street Balmain, Sydney, 2041, Australia
Details: 10am – 4pm Sat and Sunday
Website: briandoyle.artweb.com

Event: Art exhibition
Dates: 10th/11/12th may
Cost: free entry
Where: St Benets Hall, Horning Staithe, Norfolk, Nr Wroxham, uk
Details: Exhibition of approx 50 paintings of norfolk artist Philip Smith
Event: Depositary
Dates: 18/19/25/26 May 2013 10- 5.30
Cost: Free entry
Where: Freehold Studio, Freehold Terrace, Brighton, BN2 4AB, UK
Details: An exhibition of both installation and 2D artworks by Brighton based artists Elaine Bewley and Susan Keshet
Website: http://www.depositaryartshow.wordpress.com
Event: Open House May
Dates: Weekends of 4/5th, 11/12, 18/19, 25/26 May
Cost: Free
Where: 202 Ditchling Road, Brighton, BN1 6EG
Details: Garden serving homemade cake, tea, coffee and soft drinks.
Website: http://202ditchlingroad.blogspot.co.uk/
Event: Fiveways artsist Open Houses
Dates: May 4/5 11/12 18/19 25/26
Cost: free
Where: 31 Preston Park Avenue, 31 Preston Park Avenue, Brighton, BN1 6HG, UK
Details: COME AND SEE A WONDERFUL RANGE OF ART AND CRAFT, FROM MOSAIC TO CERAMICS, JEWELLERY TO PAINTING AT  31 PRESTON PARK AVENUE. WE OPEN ALL FOUR WEEKENDS IN MAY FROM 111AM TO 5PM. TEA AND CAKE SERVED IN THE BEAUTIFUL GARDEN. FOR DEMONSTRATION TIMES RING 01273707461
Website: http://www.kateosborneart.com
Event: Traces of Motion
Dates: May10-16th, 2013
Cost: Free
Where: Moores Building Contemporary Art Gallery, 46 Henry Street, Fremantle, 6160, Australia
Details: Opening night Friday 10th May RSVP. Exhibition open daily 10am-4pm until May 26th
Website: http://fac.org.au/events/303/traces-of-motion-carolyn-griffiths-joanne-duff[..]
Event: SAT mag – A new Visual Arts magazine
Dates: 31st May 2013
Cost: free – donations welcome
Where: On-line/Internet, 44AD Artspace, 7b Lower Borough Walls, Bath, UK, BA11QR
Details: This is an exciting new South West UK focussed Visual Arts magazine,
which will function as a central platform for critical writing, reviews, interviews, etc; and a cross-section of contemporary arts practice, both within the region and beyond.
Website: http://www.joetymkow.co.uk/sat-magazine
Unmissable shows from across the globe
Event: TRANSITIONS
Dates: 1. Mar – 5. Apr 13
Cost: none
Where: Halcyon Gallery (New Bond st.)
Details: British sculptor Simon Gudgeon opens his new exhibition of kinetic and abstract sculptures called 'Transitions' – a reminder of the ever changing world in which we live, nothing is permanent and nothing lasts forever.
Website: http://www.halcyongallery.com/

Event: The Affordable Art Fair (NY)
Dates: 3/4/13- 7/4/13
Cost: none
Where: Metropolitan Pavillion, 125 W 18th St., New York, NY 10011
Details: The Affordable Art Fair returns this spring to celebrate 12 years of Fairs in New York City. The spring edition of the Fair will showcase 84 galleries over two floors at the Metropolitan Pavilion in Chelsea this April.
Website: http://affordableartfair.com/newyork/

Event: Holi Mahotsav 2013
Dates: Friday 05 April to Sunday 07
Where: Darling Harbour, Darling Harbour Sydney 2000
Details: Holi Mahotsav is a grand and unique festival of colour, friendship and harmony. It attracts a diverse cross section of Australians and each year is growing in popularity, more than 60,000 people enjoyed the spectacle of Holi Mahotsav last year. A mixture of cultures come together under one banner to experience the ability of people to unite and transcend boundaries of race, caste, culture, age and gender or simply rejoice in the array of cultural performances.
Website: http://www.darlingharbour.com/

Event: Exhibition of new paintings by David Bellamy and Jenny Keal
Dates: 30. Mar – 28. Apr 13
Cost: none
Where: Art Matters at the White Lion Street Gallery 1, White Lion Street, Tenby, Pembrokeshire, Wales, Tenby SA70 7ES
Details: David Bellamy and Jenny Keal are fine traditional landscape artists, he in watercolour and she in pastel. Based in mid Wales, they travel far and wide for inspiration for their paintings, to show their work in exhibitions, and to share their skills with others in classes, demonstrations and painting holidays. Their travels in recent years have taken them from the Arctic to Patagonia and Canada to Oman as well as the four corners of the UK. David was born in Pembrokeshire and the couple return to the county often. On this occasion they are returning to open an exhibition of their recent paintings at the White Lion Street Gallery in Tenby on Easter Saturday.
Website: www.artmatters.org.uk