After visiting the Affordable Art Fair in Hampstead last night, we thought we'd share some of our favourite artists, galleries, and work that we saw. Enjoy!
Here's how the Liberty Gallery's stand looked (before the crowds!), we really liked Maria Rivans' new 3D collage works (Thanks to Patsy for the photo):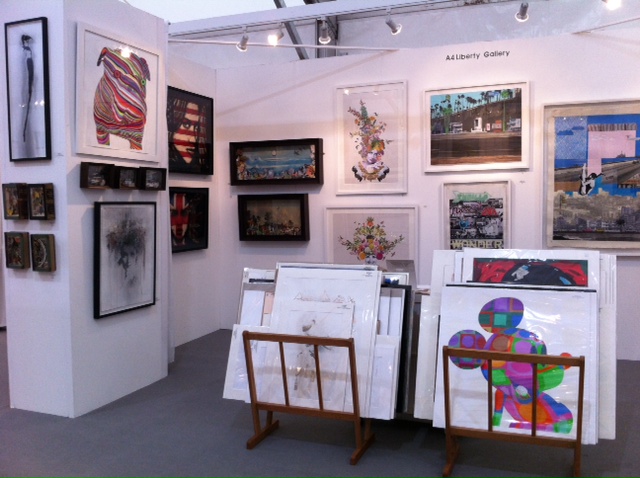 Kate Osborne is another ArtWeb artist we discovered at the fair, exhibiting new work with Nicholas Bowlby Fine Art:
Outside of ArtWeb, one of our favourite stands was that of spanish gallery Galeria Arte B, in particular Lola Guerrera's transient smoke bombs and temporal installation photography:
There was plenty to see at photography gallery Crane Kalman Brighton's stand, including Ellie Davies' forest scenes and Samual Hicks' luminous night scenes:
And we loved these miniature glittery worlds by Lisa Swerling over at My Life in Art: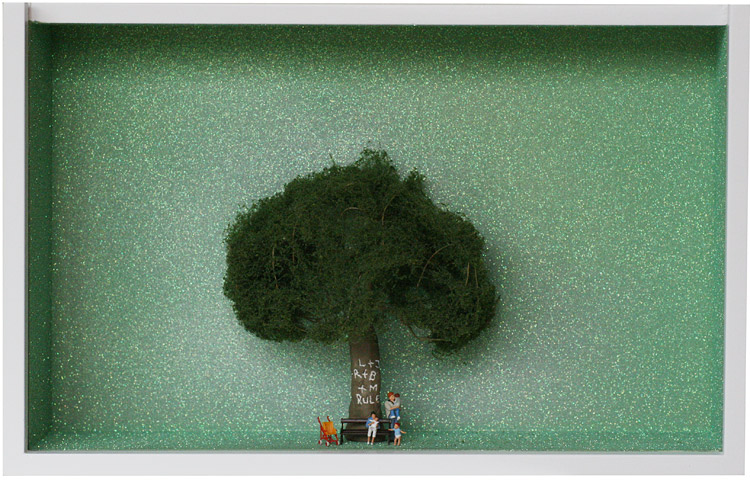 So those were our favourites, but we'd love to hear about yours! Let us know if you've visted the fair or are planning to, and give a shout out to anyone we missed!